Centron Self Storage
4500 Chesswood Drive Toronto ON
4 WEEKS FREE CALL NOW!
Photos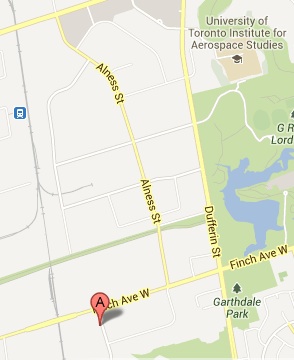 About Centron Self Storage
Whether you're looking for security, excellent customer service, convenience, or simply a climate controlled self storage unit in Toronto, we're your solution. Centron Self Storage is the perfect solution for all your home and business storage needs. Our state of the art facilities offer Motion Detectors Surveillance Cameras Private Security Patrols Intercom System Inspection Rounds all units are clean and well lit
Features
Free Moving Truck
Drive-up Access
Security
Parcel Delivery Acceptance
Drive-in Loading Bay
Packing Supplies
Dollies & Carts Available
Payment Options
Vehicle Storage
Facility Reviews
---
Highly recommended - very clean, great location, wonderful staff who are ready to go out of their way to help out. A special shout out to Simon for patiently explaining everything & showing us around. Would gladly give 6 stars!
---
I had used two units for almost two years in this place. Every single experience dealing with employees and the manager was simply amazing, courteous service always tailoring to my needs and timelines. My leaving schedule was a little rushed and they went out of their way to help with some logistics to have access to the elevator. They worked with me for my contracts and payments. The units and hallways were always clean, they always answered my emails and phone calls. Basically they were there for me. Security was on point. If you can't tell I can't stop raving about my experience. You need storage, good price, and reliable staff, this is your spot, that easy.
---
First time using a storage outside of our condo and can't be happier! Received the friendliest service ever from the top notch staffs. Makes my day every time I'm there. Special shout out to Mr Simon who looked for every solutions to help me when I was having some trouble. Thanks to all the staffs at Centron!!!! :)
---
Centron is a truly great choice for one's storage needs. The units, office and surrounding areas are VERY well maintained. The Staff are kind, friendly, respectful and professional both in person and over the phone! Personal thanks to Simon and Luisa from the 4500 Chesswood location. Both are very thoughtful and quick to resolve any issues or make accomodation to the best of their ability. If I had to, I'd travel the distance to make this my choice just because of the staff! Great job and keep it up!!!
---
We're so glad we chose Centron. It's across the street from our business location. The staff is welcoming and helpful at all times and very pleasant on the phone. I remember when we were trying to get some items in and your staff (I can't remember his name) he went out of his way to help us. We actually had to tell him that it was ok he can go back now. Sooo sweet!! Love your prices and your monthly reminder emails. It helps us to keep on task. Thanks for being so close to our business. Thanks for having us.