Migson Public Storage
2356 Gerrard St, Toronto, ON
1 Month FREE on Select Units! Call Now!
Photos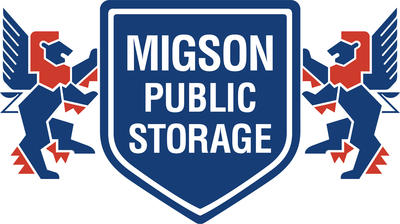 About Migson Public Storage
Migson Public Storage is Ontario's premier self-storage company providing customers with self-storage units for over 30 years.
Units starting at $79/month!
Features
Climate Control
Security
Drive-in Loading Bay
Packing Supplies
Dollies & Carts Available
Payment Options
Vehicle Storage
Moving Truck
Facility Reviews
---
It was really easy to reserve a storage unit online. Also price was very reasonable and first 4 weeks free for the smaller unit was awesome. This is something you won't get from the other storage providers in East York. Unit was well maintained and easy to access. Would help if they had an elevator for those wanting to use the second floor but I guess they give a discount for that too.
---
Great, convenient, spacious super friendly and professional staff.. the units are airy with such hassle free access.. my teenaged son has packed so many items in 5 x 10 unit.. and we still have space left!!
---
Everything has been great. Short turnaround on speaking on the phone to bringing in boxes. They had everything I needed, boxes, tape etc...and they are super helpful when it's time to move in boxes! Would recommend. Heated, guarded perfect
---
Excellent customer service. Wonderful promotion. Amazing selection of units
---
Great experience at Migson! Special thanks to Jeff who has been so helpful!